What Are Adverse Childhood Experiences (ACEs)?
Read on to explore more about the question "what are adverse childhood experiences?", including what their long-lasting impacts may be.
What Are Adverse Childhood Experiences (ACES)?
Childhood and adolescence are very pivotal times in human development. Experiences during childhood can have a huge impact on how a person sees, feels, and interacts with the world. If all goes well during childhood and adolescence, children can grow up to be healthy and happy adults. 
However, those who experience adversity during childhood often struggle and may carry these adverse childhood experiences (ACEs) into adulthood. 
But just what are adverse childhood experiences? ACEs are stressful and traumatic experiences that occur before adulthood. At least 61% of adults experience one ACE before the age of 18. ACEs are not generally isolated events, either.1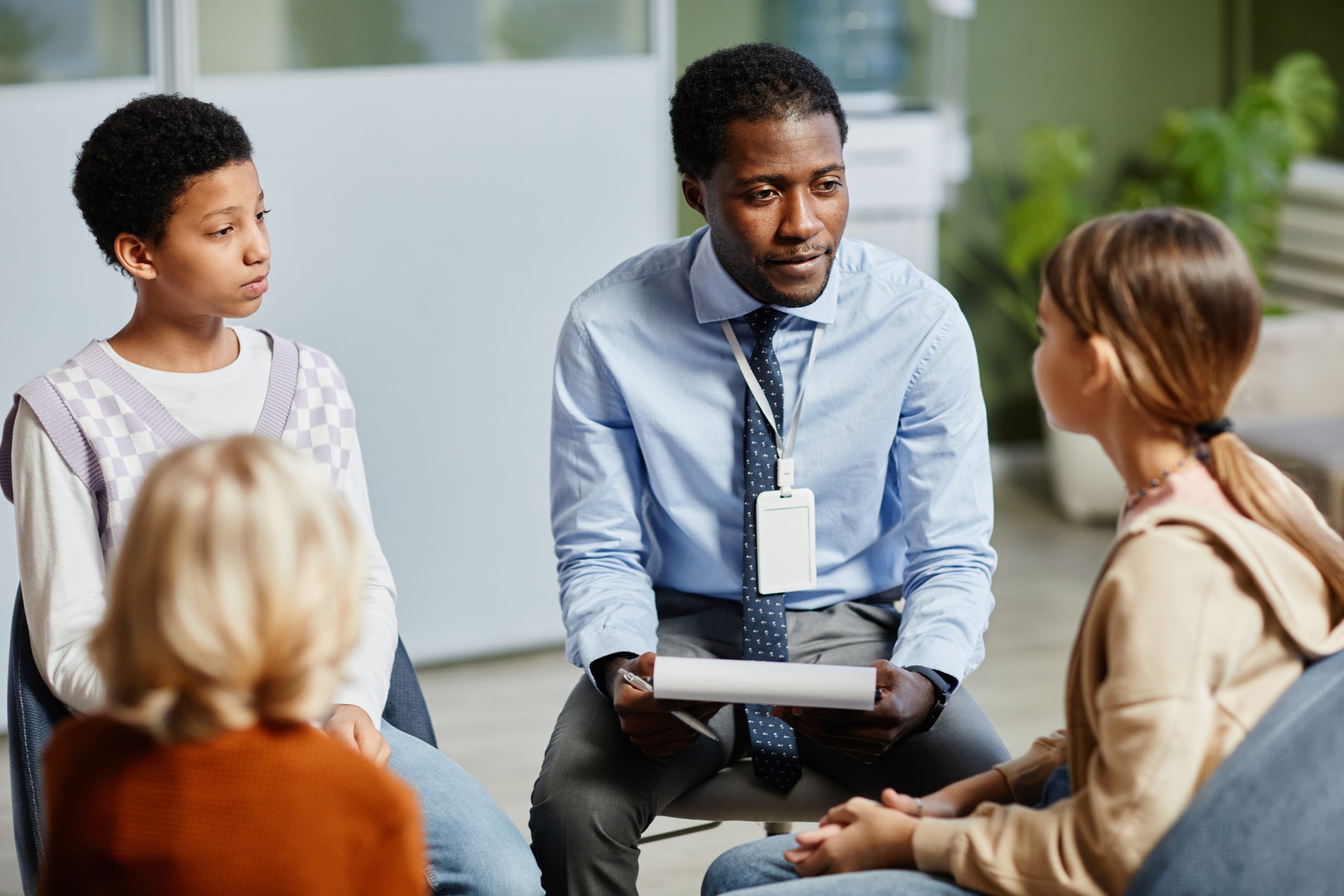 Questions About Treatment?
We're here to help you get better. Reach out and receive personalized guidance and support.
Examples: What Are Adverse Childhood Experiences?
You may be wondering "just what are adverse childhood experiences?" These experiences are trauma that a child either experiences directly or from witnessing a traumatic event happen to someone else as well. 
Physical, sexual, verbal, or emotional abuse

Intimate partner violence among parents or caregivers

Problematic substance use in the home

Household mental illness

Homelessness or housing instability

Having a parent who has gone to jail or is incarcerated 

Parental separation or divorce 
Knowing the answer to "what are adverse childhood experiences?" is key to noticing symptoms that arise from them and getting you or a loved one the help and education you deserve.
What Are Adverse Childhood Experiences Risk Factors?
Certain experiences or factors may increase the risk of ACEs. Risk factors for ACES are seen on personal, familial, and community levels.3

These risk factors are related to the individual child. Children that may be at higher risk for an adverse childhood experience include:
Children who start dating and participating in sexual activity early 

Children who are not close with their parents, or who can't share feelings or troubles with their parents

Children who either have few friends or who have friends who participate in violent behavior

Children with low self-esteem or who struggle in school 



What Are Adverse Childhood Experiences or Familial Risks?
The family environment plays a major role in ACEs. The way that a family interacts with one another can either be a protective factor or put the child at a higher risk for ACEs. 

Some familial risk factors include:
Caregivers who have a limited understanding of a child's needs or development

Having parents or caregivers who were also subject to ACEs

Having a parent who is young or still in high school 

Families who are experiencing poverty or high levels of economic stress

Families with high levels of conflict and unhealthy communication styles 

Families where violence and aggression are tolerated and justified 

Low or inconsistent parental involvement or supervision

Use of corporal punishment, such as spanking

Families who are isolated and disconnected from other people
Even if things may be alright individually and at home, community influences can still put a child at higher risk of experiencing ACEs. What are adverse childhood experiences in the community? 

These risk factors include:
High rates of community violence and crime

Limited educational and economic opportunities 

High unemployment rates

Easy access to drugs and alcohol 

Limited or no safe community activities for young people 

Food insecurity and limited options for aid

High levels of social friction and community disruption

Unsafe or otherwise unhealthy environments



What Are Adverse Childhood Experiences?: Preventative and Protective Factors
With conscious effort, the symptoms or side effects of ACEs can be reduced. 

Preventative and protective factors that can be seen in the home include:
A safe, stable, nurturing, consistent family environment where children feel seen, taken care of, and supported

Having caring adults and role models outside of the nuclear family 

Having positive friendships and peer networks

Having a strong support network for the whole family

Appropriate parental involvement and engagement 

Homes with peaceful conflict resolution

Families that spend time together positively 

Families that have the resources to meet a child's basic needs for food, shelter, and health services 



What Are Adverse Childhood Experiences' Protective Factors?
The community environment can also buffer against risk factors. Community protective factors include:
Having access to resources for economic and financial help 

Stable housing 

Access to medical care and mental health services

Access to high-quality childcare and after-school programs 

Strong community connection and involvement 

Low community tolerance of violence
What Are Adverse Childhood Experiences and Their Effects on Development?
ACEs may create toxic stress during childhood that impacts development. This toxic stress leads to disruptions in brain chemistry and circuitry. For example, children exposed to toxic stress in childhood from ACEs tend to have a hyperactive and overdeveloped amygdala.
The amygdala is a part of the brain that is responsible for sensing danger and handling stress. When this part of the brain is hyperactive, it leads to a consistently activated stress response.4
This is not the only part of the body that is affected by toxic stress from ACEs. Multiple organ systems are affected by ACEs, and while these effects may not be immediate, they can often be seen as chronic health conditions in adulthood.

Impact of ACEs on Wellness and Development
ACEs may also impair social, cognitive, and emotional development. Children with ACEs have a higher chance to grow up to be adults who struggle socially, emotionally, or mentally. 
ACEs are a major risk factor for the development of mental illness and substance use disorder (SUD). This, combined with the chronic stress of unresolved ACEs, can lead to physical disease, disability, and social problems in adulthood. Without intervention, this can lead to early death. 
What Are Adverse Childhood Experiences Effects in the Short- and Long-Term?
ACEs can impact a person for the span of their entire life. Children often experience the effects immediately, and if not addressed, these issues can follow a person into adulthood. 
The effects of experiencing a traumatic event or circumstance can often be seen soon after the event. This can manifest as trouble focusing, aches and pains, difficulty sleeping, and dissociation.5
Children with higher ACE scores (more than 4) are 30x more likely to have learning or behavioral problems than children with no ACEs. Children with more than two ACEs are more likely to have ADHD and also have a higher chance of bullying others.6
What Are the Long-Term Effects?
ACEs increase the risk of many health conditions and unhealthy lifestyle choices. Adults who have experienced ACEs are at higher risk for the following:
Helping a Child or Adolescent Who Has Experienced Adverse Childhood Experiences
If you are wondering "what are adverse childhood experiences?", your next question may be about how to help a child who has gone through these experiences. While creating a safe nurturing home environment can help buffer other risk factors, ACEs may still occur. 
Being an Advocate to Those in Need
Some things you can do to support a child who has had an adverse childhood experience include:
8
Ensuring the child is in a safe environment where their basic needs are being met 

Allowing them to feel their feelings

Providing the opportunity to talk, write, or draw pictures to process their feelings 

Getting them involved in a safe, supported activity 

Limiting exposure to traumatic news reports and other risks

Sticking to routines that focus on togetherness and safety 

Allowing them the opportunity to make decisions for themselves 

Paying close attention to changes in communication, behavior, and emotional responses

Getting help from a professional if needed
Because childhood is such a sensitive time, getting professional help can be key to preventing negative outcomes in adulthood. Youth counseling, family therapy, and support groups can help heal ACEs early on, therefore reducing their impact in adulthood as well. 
Healing Adverse Childhood Experiences at Horizon Treatment Services
Knowing the answer to "what are adverse childhood experiences?" can be the first step to healing. By acknowledging the presence of adverse childhood experiences in your own life, you can begin to heal them. 
Unresolved ACEs can be disruptive to your adult life in many ways. By seeking help healing ACEs, you can get your life back on track.
At Horizon Treatment Services, our programs are sensitive to childhood trauma and provide opportunities for healing. We offer several services for both adults, as well as children struggling with ACEs.

If you are a woman, female-identifying, or non-binary individual, wondering "what are adverse childhood experiences and how can I heal them?", Chrysalis may be a good fit for you. 
Chrysalis is a live-in, female-identifying only program for adult women struggling with mental health challenges or substance use disorder. During this program, you will learn how to regulate your emotions, avoid self-sabotage, learn new coping skills, and improve your interpersonal skills. 
The Cronin House offers residential treatment for men, male-identifying people, and non-binary individuals looking to heal their mental health issues and substance use disorders. Similar to the Chrysalis Program, most participants stay for 90 days. 
Are you a parent researching ACEs because you worry about how they might be impacting your child's drug and/or alcohol use? Project Eden is here to help. 
Project Eden began in the 60s as a response to escalating drug problems among youth. Since then, Project Eden has helped countless Californian youth and their families.
Project Eden offers several programs for at-risk youth and their families. Programs at Project Eden are cost-friendly and offer payment on a sliding scale. No child or family is ever turned away due to their inability to pay.

This program provides group psycho-educational groups and support groups for youth in the Castro Valley, Hayward, San Leandro, and San Lorenzo school districts. 
Topics of these groups include handling substance use disorder, decision making, anger management, emotional regulation and conflict resolution skills. 
Our summer youth program offers the opportunity for peer counseling training for youth 12-18. This program lasts two weeks and is offered three times each summer. Participants in the program will learn new skills as well as participate in fun field trips. 
This program is specifically for LGBTQ+ youth that are at higher risk for alcohol, drug use, depression, and suicide. This program provides a safe, supported environment for LGBTQ+ youth to meet and discuss their experiences. The Lambda Youth Project also puts on activities, such as an Annual Gay Prom.
Youth and Family Counseling Program
Project Eden is pleased to offer a comprehensive youth and family counseling program. This program includes an assessment, individual counseling, family counseling, group counseling and parental support groups. 
Ready to receive guidance, education and support for SUD and/or mental health challenges? Horizon announced a partnership with One New Heartbeat to provide evidence-based mental health recovery services recently, and is ready to help.
At Horizon Treatment Services, you'll find the trauma-informed treatment and help you need. Get in touch with us today for a consultation.