"Responding to life's challenges instead of reacting negatively to situations are the principals upon which One New Heart Beat was developed."
Horizon is excited to announce a new partnership with One New Heartbeat, a 501C3 non-profit organization specializing in Mental Health Recovery, Including The Wellness Recovery Action Plan (W.R.A.P.®), an evidence-based Mental Health recovery modality with a peer-support focus.  Horizon's 2022/23 plan calls for intentionally folding in peer-support services particularly in our Residential treatment programs, given that a high percentage of our clients struggle with both substance use disorder (SUD) and Mental Health challenges.
We also see that CalAIM Medicaid reform is taking steps to devise a certification process for peer-support specialists, so partnering with One New Heartbeat to bring in weekly WRAP® group sessions to fidelity in our residential programs was precisely what the agency needed in order to take steps towards integrating peer-support thoughtfully in order to maximize client outcomes.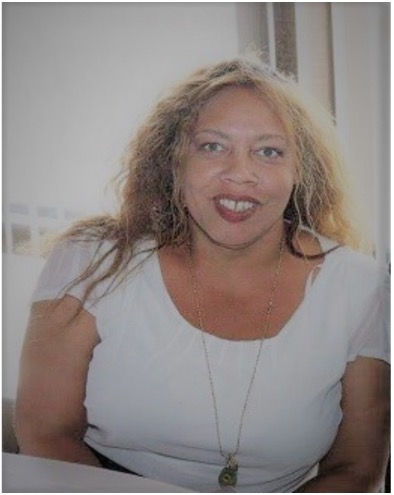 Waynette Brock
CEO, One New Heartbeat
IN 2010, WRAP WAS DESIGNATED AS AN EVIDENCE-BASED PRACTICE BY THE UNITED STATES-BASED SUBSTANCE ABUSE AND MENTAL HEALTH SERVICES ADMINISTRATION (SAMHSA). RANDOMIZED CONTROLLED TRIALS OF THE CO-FACILITATED WRAP PEER GROUP MODEL SHOWED IMPROVEMENTS IN WRAP PARTICIPANTS COMPARED TO CONTROLS FROM BASELINE TO 8-MONTH FOLLOW-UP, INCLUDING:
REDUCED PSYCHIATRIC SYMPTOMS, ESPECIALLY DEPRESSION AND ANXIETY
INCREASED HOPEFULNESS
INCREASED QUALITY OF LIFE
INCREASED RECOVERY
INCREASED EMPOWERMENT
INCREASED SELF-ADVOCACY
THE EVIDENCE FOR WRAP'S EFFECTIVENESS IS BASED ON THE CO-FACILITATED WRAP PEER GROUP MODEL, WHICH IS HOW WRAP WAS DESIGNED. IN THIS MODEL, TWO SPECIALLY TRAINED AND CERTIFIED PEER CO-FACILITATORS MEET WITH A GROUP OF VOLUNTARY PARTICIPANTS FOR ABOUT 2 HOURS ONCE A WEEK FOR 8 TO 12 WEEKS.
Since piloting this new practice in September 2022, here is what our clients have to say.
Clients reported that what they find most helpful in our sessions are:
"Things that drain my energy are resentments – when this happens I need to find a plan to support myself"
"The most important thing I learned today is something I already knew, but is helpful to be reminded of, nobody but me is responsible for my feelings. If somebody makes me feel a certain way, it is because I let them."
"Making a list of some actions to take once we are triggered. Having some plans in place or options [around] things I can do other than use."
"Talking about sitting through uncomfortable feelings and emotions… WRAP is a great group and it is helpful to be reminded of some more tools to use in recovery."
"[The facilitators] encourage me to be honest with myself and stay committed to my recovery, overcome my past, stay, sit, be strong and find the courage to make a positive future with the tools that I am gaining in my present moment."
"I appreciate the time that the presenters take out of their day to spend with us to advocate for of us…and we really feel the love they have for all of us wayward souls."
"Evaluating and noting action plans for my stressors and early warning that I am moving away from wellness; I do not need others to forgive me. Self-forgiveness is all I need to stay in my best form of wellness."
"..Knowing when things are breaking down for me and what to do about it"
We took a moment to check in with Waynette Brock, CEO of One New Heartbeat and her Co-Facilitators Jason Carpenter and MLuv Wallace, all Advanced-Level Facilitators and WRAP® trainers, about the value of peer-support in one's recovery process.
Tell us about the WRAP® framework and what draws you to the peer-to-peer helping relationships from which our clients clearly value?
A Wellness Recovery Action Plan (WRAP®) is a structured system for monitoring distressing and troubling thoughts, feelings and behaviors and helps individuals develop strategies and action plans to deal more productively with these experiences. WRAP® is a high-impact, evidence-based, individually developed plan that encourages individuals to take personal responsibility for their lives and work towards developing a wellness-oriented lifestyle which leads to changes in one's perception and empowers individuals to move forward in life.  One New Heartbeat, Inc. has created an outreach modality that encompasses a broad range of services, specifically targeting high risk individuals, as well as anyone who wants positive life changes. WRAP® is considered by us to be the most effective method for restoring the spirits of those seeking a greater sense of self to achieve a meaningful and improved quality of life.
"Responding to life's challenges instead of reacting negatively to situations are the principals upon which One New Heart Beat was developed." Together we assist in the process of shifting toward self-reliance, shaping the way people think and react to varying situations – with selflessness and compassion. We aim to provide evidence-based practices (EBPs) for individuals to overcome barriers and maximize their potential.
The way that we define P.E.E.R.S. is to
Provide
Everyone with
Effective and Essential
Resources &
Services
We provide a range of individual, family, and group interventions that are focused on supporting participants that are dealing with significant challenges in living, helping participants develop adequate social and resource supports in managing the challenge, and developing tools, strategies, techniques and coping skills to deal with the internal and external challenges that they are facing.
Waynette Brock
Chief Executive Officer
One New Heartbeat
I am incredibly honored to be asked about my time with the men and women of Cronin and Chrysalis. They are the gift at the end of the week. Our organization, One New Heartbeat and the Horizon programs are connected in a deeply personal way so it seems natural that we get the privilege to work in the program. We have lively discussions and I find and connect to the Hopeful souls in the rooms each week. Their determined spirits support my recovery as well. In total, all involved find our time together uplifting and on our purpose of positive peer engagement and in Wellness. Thank You for the opportunity.
I look forward to giving away what was freely given to me every week. I was told that a smart man learns from his mistakes but a wise man learns from others' mistakes … and I keep hope that we can change lives one day at a time by showing how wellness looks and show how it continues to enrich my life if you are willing to put the work in. If I can help at least one person, I am doing my part in the wellness community